La véritable histoire de Maati, qui déjoua le complot contre Cléopâtre
Bayard Jeunesse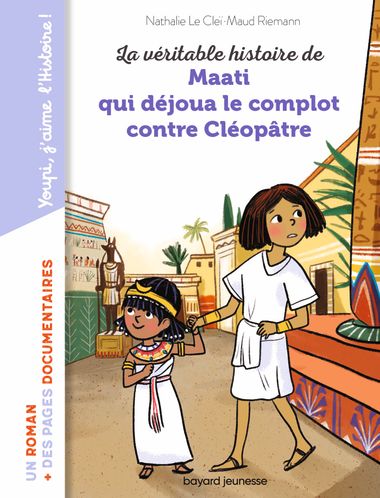 Description:
An adventure at Cleopatra's palace to discover Ancient Egypt, as the young Maati thwarts a Roman conspiracy.
A historical setting that is popular with young readers; Ancient Egypt, the city of Alexandria and its lighthouse, library, palace… Read more and queen, the legendary Cleopatra.
Less
6 and up
Collection: Youpi, j'aime l'Histoire !
Publication date:
Themes: Ancient GreeceAncient Historychildren
Retail price: 6,50 €
In the same collection
More