La télécommande Anti-dépêche-toi
Bayard Jeunesse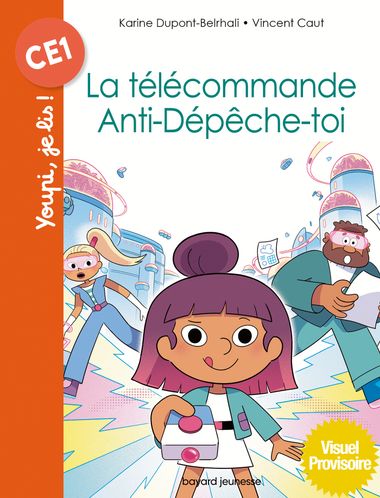 Description:
Zelda's parents never have any time for her… So, when 'Canal Galaxy' announces a competition with a trip to Saturn for the winner, Zelda has an idea! To make an Anti-Hurry-Up remote control… Press the button and everyone slows down!
… Read more /> A sweet story about families, illustrating the importance of spending time together, that young readers will relate to in our fast-paced society.
Less
7 and up
Collection: Youpi, je lis !
Publication date:
Themes: familyinventionsparentsSci-Fi
Retail price: 5,90 €
In the same collection
More