Essie : Et si j'étais parfaite ?
Bayard Jeunesse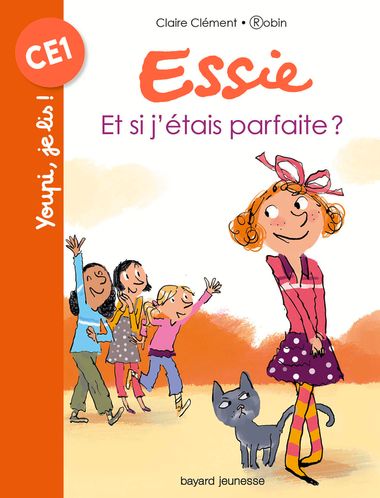 Description:
This evening, Essie has to tell her parents she got a bad mark in school. "It's not great, is it?" sighs mum, not happy. Essie is sad too. She'd love to please her mother. Why can't I be perfect? No sooner said than done… Essie is… Read more perfect! She's the girl with the best marks in the class! She loves the hippopotamus smiles the teacher gives her. Because Essie always finds the right answer to her questions and she's always so well-behaved. Yes, but… her pals start to find her rather a bore. And because she knows Essie does everything perfectly, her mother doesn't give her so much attention as before… Enough! Essie's fed up with being perfect!
Less
6 and up
Serie: Essie
Collection: Youpi, je lis !
Publication date:
Themes: fantasyimaginarylookmother-daughter relations
Retail price: 5,90 €
In the same collection
More