Et si j'étais la maîtresse ?
Bayard Jeunesse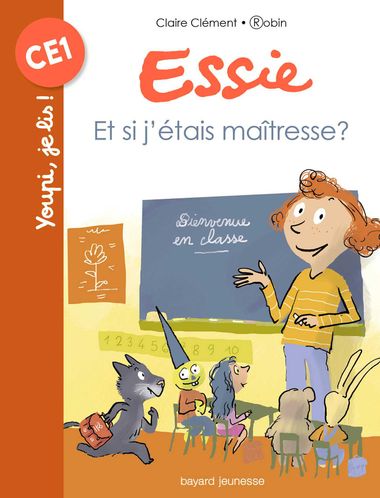 Description:
Essie's teacher has a pet. How silly can you get! If Essie was a teacher, she'd never tole-rate that! No sooner said than done: now Essie's soft toys, and Bouffon, her beloved cat, are her pupils. It's not easy to keep them happy! But she… Read more can't scold Bouffon, poor cat, because he can't do the work… So the others say he's the teacher's pet… and they're all jealous!
Less
6 and up
Collection: Youpi, je lis !
Publication date:
Retail price: 5,90 €
In the same collection
More