Qui est le coupable au zoo ?
EDMIL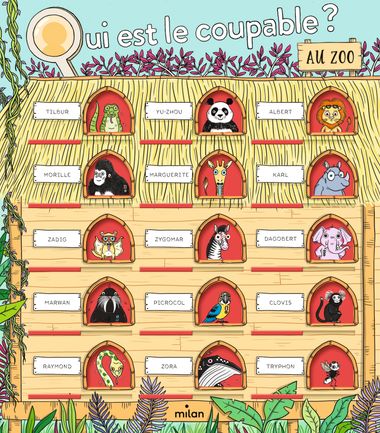 Description:
A lion, a panda ant, a humpback whale, a marmoset… in this zoo, one minute the animals are victims, the next they are culprits. By playing the 'Who is it?' game, the reader will discover clues and the truth.
7 and up
Collection: Qui est le coupable ?
Publication date:
Themes: gameinvestigationpuzzleszoo
Retail price: 12,90 €
In the same collection
More